BVARC Ice Cream Social
A BVARC tradition – Second Thursday In August
Ice Cream makes people Happy!
Large Monthly Club Meetings
Ham Radio License Testing
Sunset at a Ham Radio event
Operating from the Submarine! Museum Ship Weekend
Tracking Ham Radio Balloons
Annual Hamfest
BVARC puts on a big hamfest every year
Setting Up Antennas for an event
Saturday Breakfast
IHOP:
7:00a.m., SW Freeway inbound service road, near Kirkwood.
Wednesday Lunch
LUNCH BUNCH: LUBY'S CAFETERIA
10:30a.m. to 12:00Noon +, South Post Oak Road, just south of the I-610 Loop in Meyer Park Shopping Center.
AMSAT QRP GROUP: PAPPAS BARBECUE
11:30a.m., SW corner Westheimer  at Gessner.
About BVARC  :
BVARC hits 300+ Members -- Now the largest club in Texas
BVARC Field Day :
Brazos Valley Amateur Radio Club Presents
Field Day – A Relaxed State
June 26th and 27th
Duhacsek Park
17034 Old Richmond Rd, Sugar Land, TX 77498 (Old Richmond at Voss)
A Day of Learning, Education and Fun
The COVID virus has affected many amateur radio functions since March of 2020. However, different facilities have started to open-up in the area and the BVARC Field Day location is one of them.
Due to it being so late though, this year BVARC Field Day will take a different direction. Instead of the regular contest format, we will have a "Field Day Lite" centered around learning, education just having fun. Instead of the normal 8 stations operating, this year there will only be 4. With this number we can concentrate more on education in amateur radio.
As always, Field Day participants will not go hungry. The dynamic duo of Daphne and Kelli will be handling the catering needs of the event as they have in the past so make sure you are hungry!
Schedule
Friday Noon to 6 pm Set-up
Saturday 7 am to 1 pm Set-up
8 am to 10 am Breakfast
Saturday 1 pm to ? pm (Till we run out of Food!) Operate
4 pm to 6 pm Dinner
Sunday 7 am to 1 pm Operate
8 am to 10 am Breakfast
Sunday 1 pm to ? pm (Till we finish!) Clean-up
There will be a couple of "training classes" during the day on Saturday. One class will be on building simple antennas for emergency use or Field Day. Another class will be on CW operation and the final class will be  Winlink operation. There will also be a Cadets from Civil Air Patrol coming out to see our operation so be helpful and make them feel welcome. We will also have the Fort Bend County EMROG communications trailer onsite as our GOTA station.
If you would like to help, contact either Mike, N5VCX at 713-826-6917 or Bill, W5VOM at 832-330-3302. We are needing people to help set-up, operate and help with the training.
So come on out and enjoy the festivities.
As always, our friends at ECHO, KARS and TDXS are invited.
(as well as any other group, club, hams and non-hams that would like to attend).

Andy MacAllister - W5ACM - SK  :

We are saddened by the recent news of the passing of our friend and fellow ham Andy C. MacAllister, W5ACM.  Andy, was the main stay of the S.E. Texas BLT – Balloon Launch Team, of which we in BVARC are most familiar.  Andy and his crew launched balloons at the Greater Houston Hamfest along with giving excellent presentations on the subject.
No one could generate more excitement for ham radio than Andy.  He was, in modern sports nomenclature, a GOAT – Greatest Of All Times.  Be it AmSat nets and satellite work, ARISS, 73 Magazine columnist and front cover appearance on Oct. 1998 issue, QST HAMSAT writer June 2004, Ham balloons, Houston QRP Group, Military radio collecting or Ham Cruises:  Andy was there full tilt, bar none.  No matter the mode or frequency, Andy was there.  For BVARC, we will fondly remember his talk "Half a Century of Radio - From Crystal Sets to Moon Bounce" at our 2012 banquet.
W5ACM/BLT Memorial Fund:  BVARC has set-up a fund in support of the future and continuing efforts of the Balloon Launch Team.  Should you wish to donate to this fund, send in your tax deductible contribution via Paypal or cheque to the BVARC main address and please note that it is for the W5ACM – Andy MacAllister BLT Fund.    See the BVARC web site for more details.
We all wish that Andy Rest in Peace and that his family be comforted in this time of reflection of his life and legacy.
               Andy is ex – WA5ZIB      His wife, Heather, is WB5RMA
Texas City Hamfest July 10th 2021 :
Simplex Net  :
 1st & 3rd Thursdays at 7 pm on 146.540 MHz simplex (w/o tones and an alternate frequency of 147.540 MHz).  simplexhouston.com 
BVARC :
Board of Directors Meetings
Saturday 9:00 AM to 10:30 AM
(Meetings will be held via ZOOM unless notified otherwise)

7-10-2021       
8-7-2021    9-11-2021        10-9-2021       
11-6-2021  12-4-2021
VE Testing
Saturday 10:30 AM to 1:00 PM – Bayland Community Center
Testing will be held in Person – Mask Required (unless notified otherwise)
Must contact Mark Janzer to Schedule
6-12-2021      7-10-2021        8-7-2021          9-11-2021        10-9-2021   
11-6-2021        12-4-2021
General Meeting
Thursday 7:00 PM to 9:00 pm
(Meetings will be held via ZOOM unless notified otherwise)

               (new)
6-10-2021         7-8-2021          8-12-2021        9-9-2021          10-14-2021     
11-11-2021      12-9-2021
 New for 2021
In an attempt further amateur radio for hams and non-hams alike, BVARC now has a two-hour training time scheduled for anyone that would like to have classes, equipment builds or anything you can think of. If you would like to hold a session, contact Mark Janzer to schedule.
 BVARC Training and Education – Open to All Members and Non-Members
Saturday 9:00 AM to 11:00 AM Bayland Community Center Mask Required (unless notified otherwise)
Must contact Mark Janzer to Schedule       
6-26-2021  7-24-2021       8-21-2021       9-25-2021       10-23-2021     
11-20-2021      12-18-2021
web@bvarc.org
Newest Life Members  :

Ronald Bosch - KE4DRF
Keith Till - KG5MHF
Pete Norris - KJ5SS
Recent Silent Keys :
Andy MacAllister - W5ACM - SK
Tom Matthews - K5SAF - SK
Bud King - K5CEK - SK
Richard Hagerman - WB5SRN - SK
Club General Meetings
The club meets every month, usually on the second Thursday (7:30 PM) of the month, at the Sugar Land Imperial Park Recreation Center 234 Matladge Way, Sugarland TX 77478
Everyone Welcome
Business Meetings
The BVARC (Business Meetings) Board of Directors meetings will be held at Bayland Park 6400 Bissonnet in the Bayland Park Community Center in Southwest Houston.. Meetings will be at 9:00 AM until 10:30 AM on the Saturday before the second Thursday of each month.
All Members welcome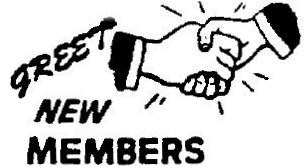 Stir Crazy Net
Every day Mon-Fri at noon (12pm) on the 146.94 repeater is the now famous STIR CRAZY NET.  
Monday Night Net
Every Monday 8PM on 146.94 repeater.  
Wednesday Night Net
Rag chew net has been every Wed night at 7PM for decades... 3910 KHz +/-   
WebMaster
Eddie - NU5K
web@bvarc.org
713-569-8799