BVARC Ice Cream Social
A BVARC tradition – Second Thursday In August
Ice Cream makes people Happy!
Large Monthly Club Meetings
Ham Radio License Testing
Sunset at a Ham Radio event
Operating from the Submarine! Museum Ship Weekend
Tracking Ham Radio Balloons
Annual Hamfest
BVARC puts on a big hamfest every year
Setting Up Antennas for an event
Saturday Breakfast
IHOP:
7:00a.m., SW Freeway inbound service road, near Kirkwood.
Wednesday Lunch
LUNCH BUNCH: LUBY'S CAFETERIA
10:30a.m. to 12:00Noon +, South Post Oak Road, just south of the I-610 Loop in Meyer Park Shopping Center.
AMSAT QRP GROUP: PAPPAS BARBECUE
11:30a.m., SW corner Westheimer  at Gessner.
Upcoming Field Day

If you have attended one of the Mega Field Days, the first thing that you see is this massive TV screen with a real time score and stats of the number of QSOs in different modes as the 10 simultaneous operators are making QSOs. The second most impressive thing you see is that all the rigs and computers are standardized. You can move from one rig to another and never have to worry about learning how to operate a new rig. ALL the rigs are K3s thanks to members who bring their K3 rigs to the Field Day.
So, what about the computers? Well, we are very fortunate to have Glenn, WB5TUF, who has managed to accumulate discontinued computers that are able to operate N1MM and are linked to an internal network. Every year, Glenn starts about a month before Field Day by dusting off these computers, upgrading the software and upgrading the N1MM software. He checks the networking of these computers so that they all work. The day before Field Day, Glenn loads up his car with these computers and brings them to the Field Day. He installs the computers, with the help of several volunteers, at each station. He makes sure they are all linked to an internal network to his master computer. All the K3s are checked to make sure they are ready to operate in their mode of operation.
While Glenn is setting up the computers, others are installing the cabling and the filters to allow multiple users to share the antennas. Test QSOs are made to ensure that all the rigs and antennas operate properly. If there is anything that needs to be done, the people setting up the stations don't wait to be told or asked. Everyone know to just DO IT.
During the 24 hours of FD operation, every contact made by the operators is linked to Glenn's master computer and the results displayed in real time on the big TV screen.
The next amazing this to watch is when FD is over. Everyone pitches in to take down the antennas, roll up the coax, unhook the computers and rigs, pack up the computers, clean the rooms and the kitchen, take out the trash and within four hours, leave the site as if FD never happened.
Come and be part of this Mega Field Day event. There are not many Field Day entries with 10 or more rigs in the country. It is definitely a unique experience.
Recognize BVARC SK's:
Help us recognize (memorialize) the BVARC hams that have passed away. Many of these SKs have ELMERED us and taught us so much in the past. BVARC has a special place for them on the WHO IS BVARC page. We don't get notices of everyone that dies, so if you know of anyone, please let us know web@bvarc.org
Greater Houston HamFest is over:

(March 23 2019) Another great hamfest! 
This was our 18th year..
It has grown and it has matured and we have a very solid foundation.

We were a little short on planning and marketing this year, and we were a little short on volunteers (about 30 ..  thanks to all of them!) ..
But the HamFest was solid!
Good turnout on the tailgate, a good turnout on the attendance (no solid number yet) and good activity on the Raffle. Plus some great activities and great food!  

We are already planning for the 2020 HamFest and this is the largest headstart ever!  We already have some new volunteers, we already have commitments on table sales for next year and we have a lot of great new ideas starting to be developed.
And don't forget the year 2021 HamFest will be our 20th Anniversary!
Monday Night Net
Public Service Net
Monday night on 146.94 (167.9) at 8:00 PM
Wednesday Night Net
Rag Chew Net
3910 KHz +/-3KHz Wednesdays at 7:00 p.m.
Club General Meetings
The club meets every month, usually on the second Thursday (7:30 PM) of the month, at the Sugar Land Masonic Lodge 421 Eldridge Rd, Sugarland TX 77478
Business Meetings
The BVARC (Business Meetings) Board of Directors meetings will be held at Bayland Park 6400 Bissonnet in the Bayland Park Community Center in Southwest Houston.. Meetings will be at 9:00 AM until 10:30 AM on the Saturday before the second Thursday of each month.
All Members welcome
Club License Testing
Contact Mark Janzer K5MGJ@yahoo.com, to be added on to the list of available Volunteer Examiner's. Also contact him if you want to take the test, but walk-ins are welcome. He will inform you of what you need to bring.
The testing will be monthly, on the Saturday before the 2nd Thursday, at Bayland Park.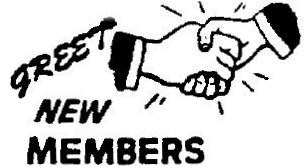 WebMaster
Eddie - NU5K
web@bvarc.org
713-569-8799