BVARC Ice Cream Social
A BVARC tradition – Second Thursday In August
Ice Cream makes people Happy!
Large Monthly Club Meetings
Ham Radio License Testing
Sunset at a Ham Radio event
Operating from the Submarine! Museum Ship Weekend
Tracking Ham Radio Balloons
Annual Hamfest
BVARC puts on a big hamfest every year
Setting Up Antennas for an event
Saturday Breakfast
IHOP:
7:00a.m., SW Freeway inbound service road, near Kirkwood.
Wednesday Lunch
LUNCH BUNCH: LUBY'S CAFETERIA
10:30a.m. to 12:00Noon +, South Post Oak Road, just south of the I-610 Loop in Meyer Park Shopping Center.
AMSAT QRP GROUP: PAPPAS BARBECUE
11:30a.m., SW corner Westheimer  at Gessner.
Club Changes:
Well we won't be having so many IN PERSON meetings for a month or two.. Club Business meetings will be held over a conference call, and Club meetings will not be held in person (Facilities are closed) but we are trying to arrange a streaming meeting.. More info on that as it develops.  We now have the NOON weekday Stir-Crazy net on the 146.94 repeater..
Last Saturday the breakfast folks ate breakfast at home and used the HF radio at 3907KHz (or 146.95 depending on conditions) to pretend they were all together like normal.
This does give us a great opportunity to work for the community in this time of emergency as well as a perfectly good excuse to USE YOUR RADIOS!.. 
I have heard word that we will be expanding LOCAL NETs to every day or every evening..  There is a lot of Worldwide HF activity as well..
Turn on your Ham Radios and stay informed.
web@bvarc.org
Weekly Phone Practices!

There is an excellent weekly SSB practice contest lasting half hour every Tuesday evening. This is an informal session that is excellent for people who want to learn or improve their skills in SSB communications and contesting. The practice session lasts only half an hour. The exchange is very simple – Name and State.
You do not have to keep a log if you just want to practice. Otherwise, you can setup N1MM to log your QSOs and report your score on 3830scores.com .
Time - Wednesday, 0230-0300 UTC (Tuesday evening, in NA)
Bands - 15, 20, 40, 80, 160.
You may work a station once per band.
Bands - 21.325, 14.250, 7.175, 3.800 (avoid 3.790-3.800, lower is better), 1.875
Power & Mode - 100 watts
SSB Exchange - Operator name and station location (S/P/C) for NA stations.
Here are the rules for this fun half hour http://www.perluma.com/Phone_Fray_Contest_Rules.pdf
Recognize BVARC SK's:
Help us recognize (memorialize) the BVARC hams that have passed away. Many of these SKs have ELMERED us and taught us so much in the past. BVARC has a special place for them on the WHO IS BVARC page. We don't get notices of everyone that dies, so if you know of anyone, please let us know web@bvarc.org
Monday Night Net
Public Service Net
Monday night on 146.94 (167.9) at 8:00 PM
Wednesday Night Net
Rag Chew Net
3910 KHz +/-3KHz Wednesdays at 7:00 p.m.
Club General Meetings
The club meets every month, usually on the second Thursday (7:30 PM) of the month, at the Sugar Land Imperial Park Recreation Center 234 Matladge Way, Sugarland TX 77478
Everyone Welcome
Business Meetings
The BVARC (Business Meetings) Board of Directors meetings will be held at Bayland Park 6400 Bissonnet in the Bayland Park Community Center in Southwest Houston.. Meetings will be at 9:00 AM until 10:30 AM on the Saturday before the second Thursday of each month.
All Members welcome
Club License Testing
Contact Mark Janzer K5MGJ@yahoo.com, to be added on to the list of available Volunteer Examiner's. Also contact him if you want to take the test, but walk-ins are welcome. He will inform you of what you need to bring.
The testing will be monthly, on the Saturday before the 2nd Thursday, at Bayland Park.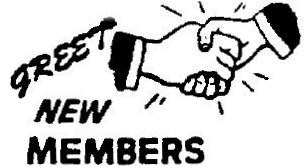 WebMaster
Eddie - NU5K
web@bvarc.org
713-569-8799