The Brazos Valley Amateur Radio Club (BVARC) is the largest, most active ham radio club in the Houston Area. It was organized in 1978, primarily as an emergency communications group available to assist the communities of Stafford and Missouri City when required. Since that time BVARC has grown and expanded its activities to bring together many diverse interests all over Texas.
Today, BVARC is truly a general interest club with an impressive record of public service. This commitment to service has been recognized by the American Radio Relay League (ARRL) with the coveted status of Special Service Club. We are proud of our members who represent the finest in Amateur Radio. Membership is not limited to licensed operators, but is open to anyone with an interest in Amateur Radio.
In becoming a member of BVARC you are joining a family of ham radio enthusiasts that have decades of knowledge and experience to share. We strive to be welcoming to all people licensed or not. If you are looking to get into ham radio, this club will be a great asset to your introduction into the hobby. We are here to assist you and answer any questions pertaining to ham radio that you may have. We encourage you to be active and be a part of the BVARC "Hamily".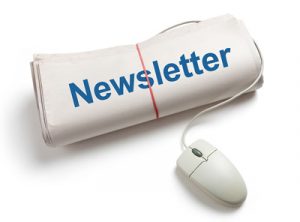 Amateur radio, often called Ham Radio, is both a hobby and a service in which participants, called "hams", use various types of radio communication equipment to communicate with other radio amateurs for public service, recreation, and self-training.
Amateur radio operators enjoy personal (and often worldwide) wireless communications with each other and are able to support their communities with emergency and disaster communication if necessary. 
Before you can get on the air, you need to be licensed and know the rules to operate legally. US licenses are good for 10 years before renewal. There are three license classes: Technician, General and Extra.
BVARC holds VE exam sessions every month for anyone who wants to get their amateur license or upgrade an existing license. 
Please 
Our club is always trying to fugure out ways to attract new members and to retain current members.  What would you like to see in the future?
Hot Dogs at the club meetings?
Door Prizes at the club meetings?
More outings? Study Classes? Tell us!!!
General Club News & Events
February 04th  2023 9:00AM
The BVARC (Business Meetings) Board of Directors meetings will be ZOOM ONLY
No in person meetings at this time.
Meeting will be at 9:00 AM until 10:30 AM on the Saturday before the second Thursday of each month. 
All Members are welcome and encouraged to attend…  This is a fun aspect of the club that most folks never see.
Hamfest Planning Meeting Feb 8
Wednesday Night  7PM
Every week until the HamFest.. 
The next Meeting WILL NOT BE ZOOM..
The Wednesday HamFest meeting will be held at:
BAYLAND PARK
6400 Bissonnet Street,
Houston, Texas 77074
Some food and soft drinks will be provided.
February  09th  2023 7:00PM
double check that


February  09th  2023 7:00PM
The BVARC (General Meeting) General Meeting will be at the Firehouse 16000 Bellaire Blvd, Houston TX 77083
I heard a rumor that Hot dogs will be served…!  BVARC is going to have some wonderful FOOD to attract ALL of our members to attend our meetings… 
  All Members welcome
it is YOUR club, see you at the meeting
February 19th 2023
San Jacinto Monument – Another great POTA outing at a great historical park. 
Come out to operate, bring the family and friends and enjoy the park and meet other BVARC members.
Meet the world famous BVARC Dynamic Duo (Anthony W5LIC and Kori WX5KR) 
autographs available.
Bring folding chairs and food / drinks of your choice.
Greater Houston HamFest March 3rd and 4th 2023
 Discount advance admissions tickets and table reservations are available now  on the  houstonhamfest.org website. We are still looking for volunteers.. www.houstonhamfest.org 
Amal Phadke – KT5AC
Sherwin Klemp – K5SEK
Stephen Morgan – KF7RAZ
Megan Morgan – KD9KJT
Larry Liska – KG5YPK
Rod Lewis – KC5RJL
Charles Gardner – KI5ZHE
Jorge Gutierrez – KF0LFL
Marc Reiter – KI5ZHO
David Tipton – K5VFA
Jane Golden – KM5P
Stephen Flowers – W2WF
Ken Bennie – W5VZ
Diane Bennie – WY5Z


Jeffery Macmillian – KC5TT
Allen Stallings – KI5WJJ
Mark Brantana – N5PRD
Michael Doerge – KI5SKL
David Reed – W5SV
Howard Barnwell – KI5WNN
Richard Weeks – KI5JML
Brad Phillips – KD8YOP
Peter Mendoza – KD6QZH
Robert Cullen – KI5TPC
Terry Leatherland – K5PGF
Wesley Harris – W5WES
Mary Ann Pearce – KB5MVL
JC Luppens – KG5BBF
Brian Shircliffe – AD5OS
Michael Mustachia – KF5PHA
Steve Chancellor – KF5M
Michael Scarcella  WA5TWT
Chris Heustis – W5GX
Howard Hargrove – KF5EYX
Ross Lawler – W5HFF
Tom Morton – W5TOM
Dan Gannon – WA5ANF
Tom Matthews – K5SAF
Clint Gilliland – N5FNA
Beth Brown – N5PKW
Andy MacAllister – W5ACM
Tom Matthews – K5SAF
Bud King – K5CEK
Richard Hagerman – WB5SRN
BVARC Weekly Social Gatherings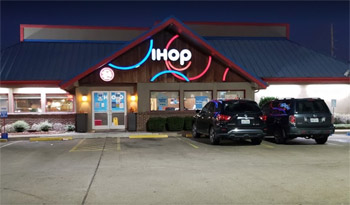 Saturday Breakfast
IHOP Stafford
7:00am
12725 Southwest Fwy, Stafford, TX 77477
Wednesday Lunch
LUNCH BUNCH: LUBY'S CAFETERIA 
11:00am to Noon 
10575 W Airport Blvd, Stafford, TX 77477
Brews With BVARC
No Label Brewery Company 
When:
Tuesday, February 7th
at 6:30pm
Where:
No Label Brewing Company
5351 1st St. Katy TX 77493
The Brazos Valley Amateur Radio Club (BVARC) VE Team has been consistently conducting licensing exam sessions since February 23rd, 1985. This was shortly after the
Read More »
Current Propagation and Solar Terrestrial Data