The Brazos Valley Amateur Radio Club (BVARC) is the largest, most active ham radio club in the Houston Area.
(330 members)  It was organized in 1978, primarily as an emergency communications group available to assist the communities of Stafford and Missouri City when required. Since that time BVARC has grown and expanded its activities to bring together many diverse interests all over Texas.
Today, BVARC is truly a general interest club with an impressive record of public service. This commitment to service has been recognized by the American Radio Relay League (ARRL) with the coveted status of Special Service Club. We are proud of our members who represent the finest in Amateur Radio. Membership is not limited to licensed operators, but is open to anyone with an interest in Amateur Radio.
In becoming a member of BVARC you are joining  a family of ham radio enthusiasts that have decades of knowledge and experience to share.  We strive to be welcoming to all people licensed or not.  If you are looking to get into ham radio, this club will be a great asset to your introduction into the hobby.  We are here to assist you and answer any questions pertaining to ham radio that you may have.  We encourage you to be active and be a part of the BVARC "Hamily".
Mike Hardwick, N5VCX
President
713-826-6917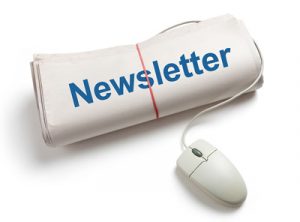 Amateur radio, often called Ham Radio, is both a hobby and a service in which participants, called "hams", use various types of radio communication equipment to communicate with other radio amateurs for public service, recreation, and self-training.
Amateur radio operators enjoy personal (and often worldwide) wireless communications with each other and are able to support their communities with emergency and disaster communication if necessary. 
Before you can get on the air, you need to be licensed and know the rules to operate legally. US licenses are good for 10 years before renewal. There are three license classes: Technician, General and Extra.
BVARC holds VE exam sessions every month for anyone who wants to get their amateur license or upgrade an existing license. 
What Makes a Good Ham Club
1:  Have Fun
2:  Give Members What they Want
3:  Fellowship (Avoid forming Cliques)
4:  Recruit New Members
5:  Find the Talent in the Club
6: Cultivate the Volunteers
(ask them personally)
7:  Good Newsletter
8:  Social Media
9:  Radio Activity!!!
10:  Show Appreciation
General Club News & Events
BVARC will have a booth at Innovation Spark Sugarland Saturday April 1st 11am-5PM
BVARC UpComing Testing and Board Meeting Dates
There appears to be some confusion on the BOD meeting dates and or the VE testing dates. 
The VE testing dates, as per the reservations for Bayland community center, are:
April 1st            May 6th            June 10th        July 8th        August 5th        September 9th        October 7th      November 4th    December 9th  
Before anyone questions why certain dates do not match the formula for the BOD/testing dates, it is because of Bayland center scheduling and the BVARC calendar. 
For April, Bayland is closed on April 7th, 8th, and 9th and for June, BVARC will be involved in Museum Ships Weekend. 
These dates were published in the Beacon last November once they were confirmed by Bayland.  
As for the next BOD meeting, it is advertised on the web site as April 8th. This will be the date for April due to the issues on the of having the BOD and testing on the same date.
As for the "new" meeting date/days, there has been limited response from BOD members on choosing a new date and time for BOD meetings. Hopefully on the 8th we can finalize the new BOD meeting days and times. 
Please don't forget there are 4 hour blocks reserved at Bayland as well for any club activity the third weekend of the month. Last year and so far this year no one has taken advantage of this reservation.
The dates for the blocks are:
April 15th            May 20th            July 22nd           August 19th        September 23rd        October 21st        November 18th        December 16th. 
People have requested a place to have training and education classes but no one has taken advantage of what is available. Hopefully someone will utilize these dates in the future.
Mike
N5VCX 
The session will be open to anyone new to the club with a focus on brand new amateur radio operators. During the session we will go over club specifics, answer any questions, talk about ways to get involved, and build a tape measure yagi antenna for participants to take home and hit the repeater with.

The session will be at the Fort Bend Emergency Operations Center – 307 Fort St, Richmond, TX 77469.
This is a great opportunity to meet fellow club members, answer questions, and build a great antenna for everyday use. There will be a cap on the total number of participants due to space and resource constraints.
Please email Drew Dasher (N1ER) at N1ER@aarg.club for interest and to get signed up!
Saturday April 8th  2023
9am
The BVARC (Business Meetings) Board of Directors meetings will be ZOOM ONLY
No in person meetings at this time.
Normally Meetings will be at 9:00 AM until 10:30 AM on the Saturday before the second Thursday of each month. 
All Members are welcome and encouraged to attend…  This is a fun aspect of the club that most folks never see.
April  13th  2023 7:00PM
16005 Bellaire at Firehouse
The speaker in the April BVARC general meeting will be Terry Leatherland, K5PGF (K5-Pretty Good Fellow) to share his experiences in utilizing multiple different HF antenna systems in Houston and Sugarland. He will cover Long Wires, Outside tuners, Tiny Loops, Folded Dipoles, Loops.  
In addition Terry was an HOA Board member in Colony Grant Homeowners Association and will advise you how to lobby with the HOA successfully if you need to do so.
A few other BVARCrs will likely chime in on Attic antennas, Flagpoles, and push up pole Hexbeam in New Territory.
It will be a fun session to hear their experiences.
Support Ham Radio Businesses that Supported HOUSTON HamFest

Ham Radio Outlet – is the only BIG RADIO store that attended the Greater Houston HamFest.
Other Sponsors that support us are:
Sign Man
Radiodditty
Bioenno Power
Mastrant
Heil Ham Radio
Ham Radio Deluxe
Signal Stuff
Suspender Man
Arrow Antenna
Easy Way Study Guides
ABR Industires
River Oaks Car Stereo
Electronics Parts Outlet
Sign Man
DX Engineering
MFJ
Timothy Norwood –
David Morefield – KJ5ACS
Robert White – K0RCW
Marco Gonzales – KI5ZYG
Chris Medlin – AC5CM
Dalel Harrison
Logan Harrison
Jennifer Harrison
Arro Brockman – KI5ZZT
William Hammon – KI5ZMM
Vernon Prewitt – KI5YZG
Kimalee Prewitt
Jeremy Keddie – W7WAG
Rudolph Ackerman – KF5QYG
Michael Yenik – KI5ZAJ
Ranae Six – KR5SIX
Lloyd Coker – KI5OYC
Hannu Ollikka – AC5ZC
Matthew Miller – K5LKV
Jeffery Macmillian – KC5TT
Allen Stallings – KI5WJJ
Mark Brantana – N5PRD
Michael Doerge – KI5SKL
David Reed – W5SV
Howard Barnwell – KI5WNN
Richard Weeks – KI5JML
Brad Phillips – KD8YOP
Peter Mendoza – KD6QZH
Robert Cullen – KI5TPC
Terry Leatherland – K5PGF
Wesley Harris – W5WES
Mary Ann Pearce – KB5MVL
JC Luppens – KG5BBF
Brian Shircliffe – AD5OS
Michael Mustachia – KF5PHA
Steve Chancellor – KF5M
Michael Scarcella  WA5TWT
Chris Heustis – W5GX
Howard Hargrove – KF5EYX
Ross Lawler – W5HFF
Tom Morton – W5TOM
Dan Gannon – WA5ANF
Tom Matthews – K5SAF
Clint Gilliland – N5FNA
Beth Brown – N5PKW
Andy MacAllister – W5ACM
Tom Matthews – K5SAF
Bud King – K5CEK
Richard Hagerman – WB5SRN
BVARC Weekly Social Gatherings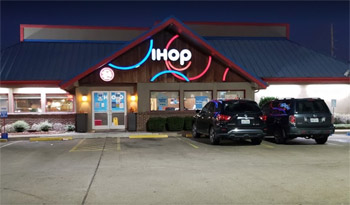 Saturday Breakfast
IHOP Stafford
6:30am (yawn)
12725 Southwest Fwy, Stafford, TX 77477
Wednesday Lunch
LUNCH BUNCH: LUBY'S CAFETERIA 
11:00am to Noon 
10575 W Airport Blvd, Stafford, TX 77477
April Brews with BVARC:
Texas Leaguer Brewing Company
Tuesday, April 11th, 2023

Proving to be very popular!!


The Brazos Valley Amateur Radio Club (BVARC) VE Team has been consistently conducting licensing exam sessions since February 23rd, 1985. This was shortly after the
Read More »
BVARC Sponsored On Air Nets
Monday:

12noon Stir Crazy Net – 146.94




8pm Public service net – 146.94


Tuesday:


12noon Stir Crazy Net – 146.94




7pm Questionaire Net – 146.94


Wednesday:


12noon Stir Crazy Net – 146.94




7pm Rag Chew Net – 3.910 Mhz


Thursday:


12noon Stir Crazy Net – 146.94


Friday:


12noon Stir Crazy Net – 146.94
BVARC is a 501c Organization, your donations to BVARC are Tax Deductible as well as a benefit to the community.
You can donate below with your credit card, or you can donate in person at one of our meetings. You can not only donate cash, but you can also donate equipment or supplies.
Ask our Treasurer for a receipt.
DONTATE TO BVARC
Website Advertising Rates
Advertising on this website!  Doctor, dentist, lawyer, real estate, insurance person, Commission sales or barista.. What ever you do, get your company to support your favorite ham radio club by advertising with us. Fee is tax deductible.
Rates for Biz card size;
Please 
Our club is always trying to fugure out ways to attract new members and to retain current members.  What would you like to see in the future?
Hot Dogs at the club meetings?
Door Prizes at the club meetings?
More outings? Study Classes? Tell us!!!
Current Propagation and Solar Terrestrial Data