The Brazos Valley Amateur Radio Club (BVARC) is the largest, most active amateur radio club in southeast Texas. The club, organized in 1978, was formed to assist the cities of Stafford and Missouri City during emergencies and weather events as an emergency communications group. Since then, the club has grown and expanded its activities over the greater Houston area.
BVARC is a general interest club with an impressive record of public service. From contests to educational classes to supporting area fund raising events, BVARC has always been active in displaying the "art" of amateur radio. By being active and committed, it has brought the recognition and status as a "Special Service Club" from American Radio Relay League (ARRL) which is a national organization for amateur radio. When you become a member of BVARC you join a family of ham radio enthusiasts that have decades of knowledge and experience to share.  Our membership is not just for amateur radio operators but is open to anyone with an interest in amateur radio and we welcome anyone licensed or not.
If you are interested and would like to get into amateur radio, BVARC is a great place to start. With over 330 members, you will have plenty of assistance to help you along your path into the hobby. Even if you are a newly licensed amateur radio operator or "ham" we are here to answer questions as you learn more about the hobby.
Our in-person meetings are held the second Thursday of each month at the Community Volunteer Fire Department Community Center, 16005 Bellaire Blvd, Houston, 77083. The Fire station is approximately 1.5 miles west of the intersection of Bellaire Blvd and Highway 6. If you need directions, you can always give a call out on the 146.94 repeater (minus offset/167.9 tone)
So come out to a meeting to talk to some of the members to learn about the hobby. If you cannot make the meeting, most of them will also be held on ZOOM. Either way, you can always connect to the membership to find out more about the hobby and the many facets it has. Remember it is truly a hobby that has only one barrier = C.
73,
 Mike Hardwick, N5VCX
President713-826-6917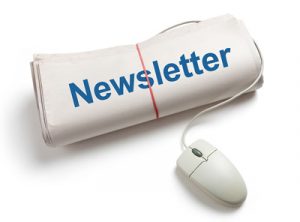 Amateur radio, often called Ham Radio, is both a hobby and a service in which participants, called "hams", use various types of radio communication equipment to communicate with other radio amateurs for public service, recreation, and self-training.
Amateur radio operators enjoy personal (and often worldwide) wireless communications with each other and are able to support their communities with emergency and disaster communication if necessary. 
Before you can get on the air, you need to be licensed and know the rules to operate legally. US licenses are good for 10 years before renewal. There are three license classes: Technician, General and Extra.
BVARC holds VE exam sessions every month for anyone who wants to get their amateur license or upgrade an existing license. 
Dealers that support BVARC
Monday:


12noon Stir Crazy Net – 146.94
8pm Public service net – 146.94
Tuesday:
12noon Stir Crazy Net – 146.94
7pm QuestionAir Net – 146.94
Wednesday:
12noon Stir Crazy Net – 146.94
7pm Rag Chew Net – 3.910 Mhz
Thursday:
12noon Stir Crazy Net – 146.94
Friday:
12noon Stir Crazy Net – 146.94
General Club News & Events
If you would like to eat at a general meeting, please RSVP to n5vcx@att.net
BVARC's next Parks On The Air (POTA) event is coming up on Sunday, October 22nd at Galveston Island State Park! If you're interested in participating or just hanging out with us, we're asking folks to come by between 10am and 5pm. We plan to be located on the beach side of the park at a group pavilion. Call us on 146.520 MHz simplex if you would like to reach out to us while in the park for directions.
These BVARC POTA events have been a huge success, and I want to thank everyone who has participated thus far. It's been an excellent opportunity to get our members on the air, encourage them to get their General licenses, and introduce ham radio to the general public and Boy Scouts.
Where:
Galveston Island State Park
14901 FM3005
Galveston, TX 77554
When:
Sunday October 22nd 2023
10am-5pm
BVARC VE Test Session Saturday Oct 07th at 10:30am
You can sign up now on our website (
BVARC.org
) to take an FCC license exam to get your ham radio license or upgrade to General or Extra.
Where:  Bayland Community Center
6400 Bissonnet St
Houston, TX 77074
Future Testing Dates:
          
        Future dates      
               
October 7th     
November 4th   
December 9th  
BVARC Board Meeting Sunday, Oct 08th 2023, 5pm
BVARC Extra Time Oct. 21st
Please don't forget there are 4-hour blocks reserved at Bayland for any club activity the third weekend of the month. 
The reservations are for:
                       
October 21st       
November 18th       
December 16th. 
Members have requested a place to have training and education classes. Hopefully someone will utilize these dates in the future.
The next Brews with BVARC will be on Tuesday October 10th at 6:30pm.
We will be at Holler Brewing Company in
 Houston
. Please come out if you can. There's always great conversation and camaraderie out at these events, and we hope you can join us this time around. Give us a call on 146.520 MHz FM Simplex if you need directions when nearby or if you have trouble finding our table. 
Please check out their website (
Hollerbeer.com
)
 to see their selection of beers and for information about their brewery. They promise to have "pop-up chefs" on-site every day so there should be an opportunity to grab some delicious food as well. As always, arrive when you can, be safe, be responsible, and let's have fun! See you there.
October Brews with BVARC:
When:
Tuesday October 10th at 6:30pm
Where:
Holler Brewing Co.
2206 Edwards St. Suite A
Houston, TX 77007
Michael Trujillo –
Elizabeth Signorotti – KI5WEG
Kristan Sears – KI5VVT
Fox Piacenti – KW6FOX
Donald Burris – KJ5CCG
Rod Neumann – W5IE
Dale Henson – KE0FE
Larry Lane – KF5OXQ
David Lira – KJ5BGL
Lynn Loden – KI5WWU
Christopher Pommier – 
Addyson Carroll- KJ5BVL
Levi Carroll – KJ5BVM
Jason Carroll – KJ5BVI
Venketa Appala – KJ5BVS
David Reck – KJ5BMB
Wesley Fangman – KI5SUB
Ethan Fangman –
Telesforo Figueroa – KP4P
Chuck Hale – KF5UXP


Drew Dasher – N1ER
Jeff Greer – W5JEF
John Denison – KD5YOU
Donovan Bali – KG5BDZ
Lynn Loden – KI5WWU
John Holmes – K4VMG
John George – K9GUL
Matthew Miller – K5LKV
Jeffery Macmillian – KC5TT
Allen Stallings – KI5WJJ
Mark Brantana – N5PRD
Michael Doerge – KI5SKL
David Reed – W5SV
Howard Barnwell – KI5WNN
Richard Weeks – KI5JML
Brad Phillips – KD8YOP
Peter Mendoza – KD6QZH
Robert Cullen – KI5TPC
Terry Leatherland – K5PGF
Charlie Prochaska – KG5KV
Cameron Mitchel – K5CAM
Michael Mustachia – KF5PHA
Steve Chancellor – KF5M
Michael Scarcella  WA5TWT
Chris Heustis – W5GX
Howard Hargrove – KF5EYX
Ross Lawler – W5HFF
Tom Morton – W5TOM
Dan Gannon – WA5ANF
Matthew Miller – K5LKV – BVARC $10
Robert Cullen – K5TPC – BVARC $20
Matthew Miller – K5LKV – FD $10
Richard Cary – K5RBC – FD $20
Richard Bonica – KG5YCU -FD $50
Matthew Miller – K5LKV – FD $10
Richard Cary – K5RBC- 146.94 $10
Richard Cary – K5RBC – FD $10
Matthew Miller – K5LKV – BVARC $10
Matthew Miller – K5LKV – POTA $10
Richard Bonica – KG5YCU – POTA $50
Rudolph Pickut – KI5LQS – POTA $10
Area Weekly Social Gatherings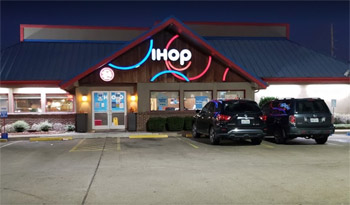 Saturday Breakfast
IHOP Stafford
6:30am 
12725 Southwest Fwy, Stafford, TX 77477
Wednesday Lunch
LUNCH BUNCH: LUBY'S CAFETERIA 
11:00am to Noon 
10575 W Airport Blvd, Stafford, TX 77477
BVARC Sponsored On Air Nets
Monday:
12noon Stir Crazy Net – 146.94
8pm Public service net – 146.94
Tuesday:
12noon Stir Crazy Net – 146.94
7pm QuestionAir Net – 146.94
Wednesday:
12noon Stir Crazy Net – 146.94
7pm Rag Chew Net – 3.910 Mhz
Thursday:
12noon Stir Crazy Net – 146.94
Friday:
12noon Stir Crazy Net – 146.94
We do get a lot of Donations, as well as questions about donations.
BVARC is a 501c Organization, your donations to BVARC are Tax Deductible as well as a benefit to the Ham Radio  community.
You can donate below with your credit card, or you can donate in person at one of our meetings. You can not only donate cash, but you can also donate equipment or supplies.
Ask our Treasurer for a receipt.
DONTATE TO BVARC