Large Monthly Club Meetings
Ham Radio License Testing
Sunset at a Ham Radio event
Operating from the Submarine! Museum Ship Weekend
Tracking Ham Radio Balloons
Annual Hamfest
BVARC puts on a big hamfest every year
Setting Up Antennas for an event
Saturday Breakfast
IHOP:
7:00a.m., SW Freeway inbound service road, near Kirkwood.
Wednesday Lunch
LUNCH BUNCH: LUBY'S CAFETERIA
10:30a.m. to 12:00Noon +, Murphy and Airport
AMSAT QRP GROUP: PAPPAS BARBECUE
11:30a.m., SW corner Westheimer  at Gessner.
About BVARC  :
BVARC hits 300+ Members -- Now the largest club in Texas
BVARC Meeting :

BVARC general meeting, via Zoom - Thursday, January 13 at 7:30pm K8ZT - Anthony Luscre will present on the topic of QRP.
Mr. Luscre is the A
ssistant Ohio Section Manager for Education Outreach for the ARRL
He has presented a variety of topics at various events (QSO Today, GQRP convention, etc.)
He's an avid QRPer, among other interests.
Check out his website at www.k8zt.com
Greater Houston Hamfest Cancelled BUT................

Due to the rise of COVID infections and other issues,
The Greater Houston HamFest
will not be held in 2022. However, after careful consideration and detailed planning (read - a spur of the mo
ment thought), there will be a replacement. This year will mark the beginning of the Great

er 
Ho
uston Tailgat

e

or the

GHT.
This will be an informal event held at Duhacsek Park in Southwest Houston. The date is April
16 th and will held from 7 am to 3 pm. In addition to the tailgate, there will be license testi
ng
,
exhibits, food sales, and equipment raffles
.
All tailgate sales will be held outdoors in the main parking lot of
th

e
facility with parking in the grass south of the parking lot.
Admission will be simple - $5 per vehicle. Whether you are selling or buying, the entry fee will be $5. People will be able to pay as they drive into the park and from there, they can either park to sell or park to buy.
The raffle will have two main prizes
–
an Icom IC-
718
HF radio and an Anytone AT-D878UV11
DMR handheld radio. The raffle tickets will be sold at the tailgate and on-line.
More information for the GHT and the raffle tickets will soon be on the web site and weekly e-mail blast so stay tuned.
Hop
e
t
o
se
e ev
e
r
y
on
e at
t
h
e
G
r
ea
t
er
H
ou
st
o
n Tai
lgat
e
on Ap
r
i
l 1
6th
!
Greater Houston
Ha

mF
est Committee
Newest Life Members  :
Terry Leatherland - K5PGF
Brian Shircliffe - AD5OS
Wesley Harris - W5WES
Mary Ann Pearce - KB5MVL
JC Luppens - KG5BBF
Brian Shircliffe - AD5OS
Ronald Bosch - KE4DRF
Keith Till - KG5MHF
David Cox - KD5IBM
Pete Norris - KJ5SS
Recent Silent Keys :
Tom Matthews - K5SAF
Clint Gilliland - N5FNA - SK
Beth Brown - N5PKW - SK
Andy MacAllister - W5ACM - SK
Tom Matthews - K5SAF - SK
Bud King - K5CEK - SK
Richard Hagerman - WB5SRN - SK
Club General Meetings
The club meets every month, usually on the second Thursday (7:30 PM) of the month.  Meeting locations will be annnounced as they are known.
Everyone Welcome
Business Meetings
The BVARC (Business Meetings) Board of Directors meetings will be held at Bayland Park 6400 Bissonnet in the Bayland Park Community Center in Southwest Houston.. Meetings will be at 9:00 AM until 10:30 AM on the Saturday before the second Thursday of each month.
All Members welcome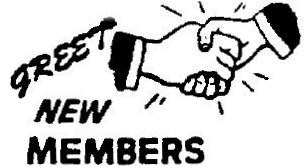 Stir Crazy Net
Every day Mon-Fri at noon (12pm) on the 146.94 (167.9) repeater is the now famous STIR CRAZY NET.
Monday Night Net
Every Monday 8PM on 146.94 repeater.  Tone:167.9
Wednesday Night Net
Rag chew net has been every Wed night at 7PM for decades... 3910 KHz +/-   
Slow Speed CW Net
Thursday Evenings at 8 PM on 7.090 +/- 5 KHz.
Contact John, K5LKJ, jw@heatingtapes.com, for more info.
GHSN Simplex Net:
4th Thursday propagation net at 7:00 pm on 146.540 MHz simplex (w/o tones and an alternate frequency of 147.540 MHz).  Preceded at 6:15 by an informational educational Zoom meeting. Zoom link and updated information at simplexhouston.com 
WebMaster
Eddie - NU5K
web@bvarc.org
713-569-8799