The Brazos Valley Amateur Radio Club (BVARC) is the largest, most active ham radio club in the Houston Area. It was organized in 1978, primarily as an emergency communications group available to assist the communities of Stafford and Missouri City when required. Since that time BVARC has grown and expanded its activities to bring together many diverse interests all over Texas.
Today, BVARC is truly a general interest club with an impressive record of public service. This commitment to service has been recognized by the American Radio Relay League (ARRL) with the coveted status of Special Service Club. We are proud of our members who represent the finest in Amateur Radio. Membership is not limited to licensed operators, but is open to anyone with an interest in Amateur Radio.
In becoming a member of BVARC you are joining a family of ham radio enthusiasts that have decades of knowledge and experience to share. We strive to be welcoming to all people licensed or not. If you are looking to get into ham radio, this club will be a great asset to your introduction into the hobby. We are here to assist you and answer any questions pertaining to ham radio that you may have. We encourage you to be active and be a part of the BVARC "Hamily".
Amateur radio, often called Ham Radio, is both a hobby and a service in which participants, called "hams", use various types of radio communication equipment to communicate with other radio amateurs for public service, recreation, and self-training.
Amateur radio operators enjoy personal (and often worldwide) wireless communications with each other and are able to support their communities with emergency and disaster communication if necessary.
Before you can get on the air, you need to be licensed and know the rules to operate legally. US licenses are good for 10 years before renewal. There are three license classes: Technician, General and Extra.
BVARC holds VE exam sessions for anyone who wants to get their technician license or upgrade an existing license.
Current Propagation and Solar Terrestrial Data
The club meets every month, usually on the second Thursday of the month. Meeting locations will be announced as they are known if they are in person or on Zoom or both. Everyone Welcome.
This Month's Meeting is Bob Heil a sound and radio engineer, manufacturer of Ham Radio Microphones and exhibits at the rock and roll hall of fame..
BVARC October general meeting, IN PERSON & ON ZOOM, takes place on Thursday, October 13, 2022 at 7:30pm
LOCATION:
Community Volunteer Fire Department Station 4
16005 Bellaire Blvd, Houston, TX  77083
BVARC Business Meeting - October 8, 2022 9:00AM
The BVARC (Business Meetings) Board of Directors meetings will be held at Bayland Park 6400 Bissonnet in the Bayland Park Community Center in Southwest Houston.. Meetings will be at 9:00 AM until 10:30 AM on the Saturday before the second Thursday of each month.  All Members welcome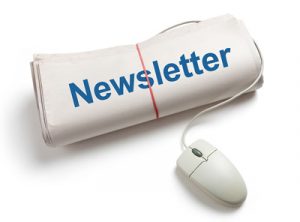 BVARC Weekly Social Gatherings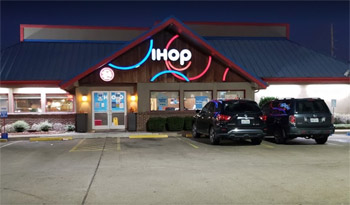 Saturday Breakfast
IHOP Stafford
7:00am
12725 Southwest Fwy, Stafford, TX 77477
Wednesday Lunch
LUNCH BUNCH: LUBY'S CAFETERIA 
11:00am to Noon 
10575 W Airport Blvd, Stafford, TX 77477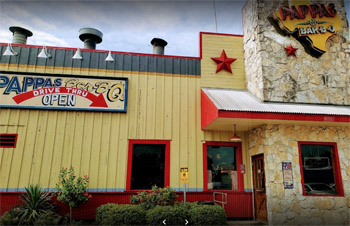 AMSAT QRP GROUP: PAPPAS BARBECUE
11:30am
TBD
9797 Westheimer Rd, Houston, TX 77042
General Club News & Events
David Reed – W5SV
Howard Barnwell – KI5WNN
Richard Weeks – KI5JML
Brad Phillips – KD8YOP
Peter Mendoza – KD6QZH
Robert Cullen – KI5TPC
Terry Leatherland – K5PGF
Brian Shircliffe – AD5OS
Wesley Harris – W5WES
Mary Ann Pearce – KB5MVL
JC Luppens – KG5BBF
Brian Shircliffe – AD5OS
Ronald Bosch – KE4DRF
Keith Till – KG5MHF
David Cox – KD5IBM
Pete Norris – KJ5SS
Chris Heustis – W5GX
Howard Hargrove – KF5EYX
Ross Lawler – W5HFF
Tom Morton – W5TOM
Dan Gannon – WA5ANF
Tom Matthews – K5SAF
Clint Gilliland – N5FNA
Beth Brown – N5PKW
Andy MacAllister – W5ACM
Tom Matthews – K5SAF
Bud King – K5CEK
Richard Hagerman – WB5SRN
Let's Build an EFHW Antenna If you attended Field Day 2022, you may have been one of the students that learned how to build an
Read More »
What is the Youtubers Hamfest? 2022 Youtubers Hamfest Playlist The Youtubers Hamfest was formed in 2020 as a way to reach more hams worldwide in
Read More »
THE HISTORY OF THE 146.88 REPEATER IN HOUSTON PART OF THE STORY I wish I could tell you the rest of the story, but all
Read More »