Large Monthly Club Meetings
Ham Radio License Testing
Sunset at a Ham Radio event
Operating from the Submarine! Museum Ship Weekend
Tracking Ham Radio Balloons
Annual Hamfest
BVARC puts on a big hamfest every year
Setting Up Antennas for an event
Saturday Breakfast
IHOP:
7:00a.m., SW Freeway inbound service road, near Kirkwood.
Wednesday Lunch
LUNCH BUNCH: LUBY'S CAFETERIA
10:30a.m. to 12:00Noon +, Murphy and Airport
AMSAT QRP GROUP: PAPPAS BARBECUE
11:30a.m., SW corner Westheimer  at Gessner.
NEWS  :
With a quorum of in-person Duhacsek Park and on-line Zoom attendees, the following members were voted in for the 2022 Board of Directors:
President -- Mike Hardwick -- N5VCX
Treasurer -- Dave Ely -- N5EKW
2 Year at Large -- Anthony Morones - W5LIC
1 Year At Large -- Sheree Horton -- WM5N 
Thank you to all who attended, voted and ate chili provided by our wonderful chef's and hostesses Daphne Rawlinson and Luann Medbury. 
BVARC :
General Meeting
BVARC December Meeting -- To Be Announced
  
Board of Directors Meetings
Saturday 9:00 AM to 10:30 AM
(Meetings will be held via ZOOM unless notified otherwise)
Please download and import the following iCalendar (.ics) files to your calendar system.
Monthly: https://us02web.zoom.us/meeting/tZ0qceyrqDwqHtKIhsHmLPnjhqOudci83MeJ/ics?icsToken=98tyKuGhqT0vGdKSsB2BRpx5B4_oZ-nwpmZfgrd2tRf2Ky1_Ug38PvNtJ7Z8GYCD
Meeting ID: 897 6536 7046
Passcode: 146.94
 Next  12-4-2021
VE Testing
Saturday 10:30 AM to 1:00 PM – Bayland Community Center
Testing will be held in Person – Mask Required (unless notified otherwise)
Must contact Mark Janzer to Schedule
12-4-2021
BVARC Training and Education – Open to All Members and Non-Members
Saturday 9:00 AM to 11:00 AM Bayland Community Center Mask Required (unless notified otherwise)
Must contact Mark Janzer to Schedule     K5MGJ@yahoo.com     or    832-875-0526     
 11-20-2021      12-18-2021
web@bvarc.org
About BVARC  :
BVARC hits 300+ Members -- Now the largest club in Texas
Newest Life Members  :
Brian Shircliffe - AD5OS
Wesley Harris - W5WES
Mary Ann Pearce - KB5MVL
JC Luppens - KG5BBF
Brian Shircliffe - AD5OS
Ronald Bosch - KE4DRF
Keith Till - KG5MHF
Pete Norris - KJ5SS
Recent Silent Keys :
Tom Matthews - K5SAF
Clint Gilliland - N5FNA - SK
Beth Brown - N5PKW - SK
Andy MacAllister - W5ACM - SK
Tom Matthews - K5SAF - SK
Bud King - K5CEK - SK
Richard Hagerman - WB5SRN - SK
Club General Meetings
The club meets every month, usually on the second Thursday (7:30 PM) of the month, at the Sugar Land Imperial Park Recreation Center 234 Matladge Way, Sugarland TX 77478
Everyone Welcome
Business Meetings
The BVARC (Business Meetings) Board of Directors meetings will be held at Bayland Park 6400 Bissonnet in the Bayland Park Community Center in Southwest Houston.. Meetings will be at 9:00 AM until 10:30 AM on the Saturday before the second Thursday of each month.
All Members welcome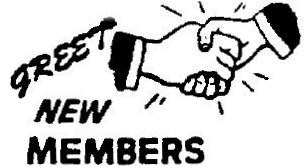 Stir Crazy Net
Every day Mon-Fri at noon (12pm) on the 146.94 (167.9) repeater is the now famous STIR CRAZY NET.
Monday Night Net
Every Monday 8PM on 146.94 repeater.  Tone:167.9
Wednesday Night Net
Rag chew net has been every Wed night at 7PM for decades... 3910 KHz +/-   
Slow Speed CW Net
Thursday Evenings at 8 PM on 7.090 +/- 5 KHz.
Contact John, K5LKJ, jw@heatingtapes.com, for more info.
GHSN Simplex Net:
4th Thursday propagation net at 7:00 pm on 146.540 MHz simplex (w/o tones and an alternate frequency of 147.540 MHz).  Preceded at 6:15 by an informational educational Zoom meeting. Zoom link and updated information at simplexhouston.com 
WebMaster
Eddie - NU5K
web@bvarc.org
713-569-8799